3660 Northwood Dr.
Memphis, TN 38111
Amazing home in High Point Terrace! Beautiful hardwood floors throughout. The kitchen offers Pine floors (newly refinished), gas cooking, black appliances, breakfast bar, breakfast room, pantry and plenty of cabinet and counter top space. Formal living room, airy den and theater room that is a perfect man cave! Large, fully fenced back yard. 1 car garage and back patio & deck make for a great entertainment space! Walk to neighborhood restaurants, bars, grocery and the Greenline.
Learn More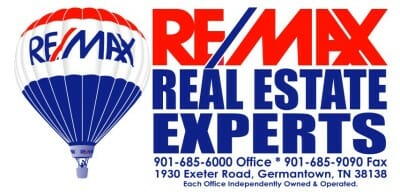 Why Choose ReMax?
Deciding to sell or buy a home is a big step. To make sure it's a step in the right direction, choose the person best qualified to handle your real estate needs: a RE/MAX Sales Associate. RE/MAX Associates are truly "The Real Estate Leaders®" in quality customer service. Customer satisfaction is reflected in their high, industry-leading rate of repeat and referral business. Affiliation with the global RE/MAX network provides Associates with multiple competitive advantages in serving your real estate needs. From national television advertising to personal advertising controlled by Associates, RE/MAX enjoys brand-name recognition worldwide. Belonging to the real estate network with the most market presence and market share, RE/MAX Associates have the most to offer you. So, take a step in the right direction.
Selling Your Home?
Looking To Sell Your Home? We will walk you through the process to get the most for your house.
Learn More
Where To Live?
Wondering what part of the Mid-South would be best to settle down? We can help.
Learn More